ciXwin Installation/Usage
Installation
Supported platforms : XP/2003/Vista/2008(R2)/7/2012(R2)/8/10.
ciXwin is available as a zip file containing an installer. Simply unzip your downloaded copy and run the package "ciXwin_x.x.x_Installer.exe" :
Accept License agreement.
Specify an installation location.
Installation starts. By clicking 'Details' button, you can get more detailed information about installation.
At the end of the installation, you can start ciXwin connect Wizard to setup connections. See Usage section for more information.
Usage
ciXwin is designed for displaying remote X clients via ssh, and comes with a connect wizard to help you start X programs/window managers seamlessly: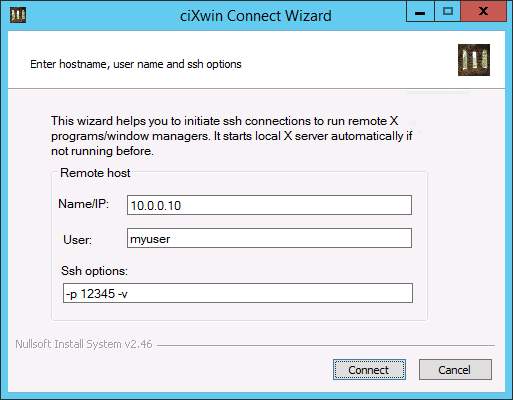 Connect wizard starts X server in multiwindow mode if not running before, initiates an ssh connection according to your input. Upon a successful connection, you can start your favorite tools/window managers at the client side. Append always an ampersand to your command (like xterm &) for process initiation at the background.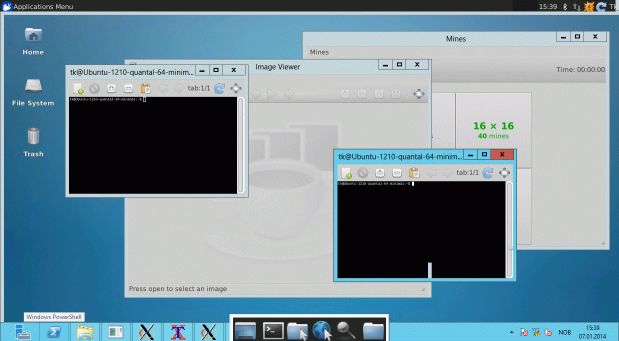 Uninstallation
This one is easy too:
Run the uninstaller
Remove remnants in the installation directory.